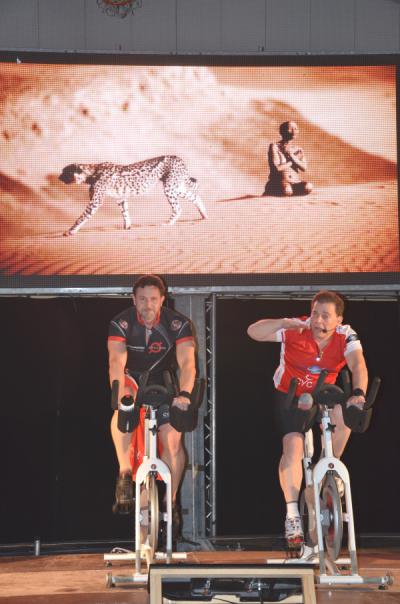 Mix4Cycling integrates, from its basic version, the video implementation.
This system allows you, if you wish, to broadcast your playlist and your video support simultaneously.
No need to use two computers anymore.
The Mix4Cycling software will do this for you.
Imagine your ease during the marathons! Imagine the success of your ride thanks to Mix4Cycling, the only software created by instructors for instructors.